I have a 02 Bonneville with 98k. It started shifting hard after being driven around town.
The more times I shifted through the gears, the rougher the shifts became.
I asked
my wife to shift the car into drive while holding down the brake pedal to observe the
engine movement - and holy cow - it moves 2-3 inches.
Time for a front motor
mount change! Here's where it is and what it looks like:
Here is what the new one looks like. Initially, the dealer asked $159.99 for it. I asked him
for a better price, and he ended up selling it to me for $129.99.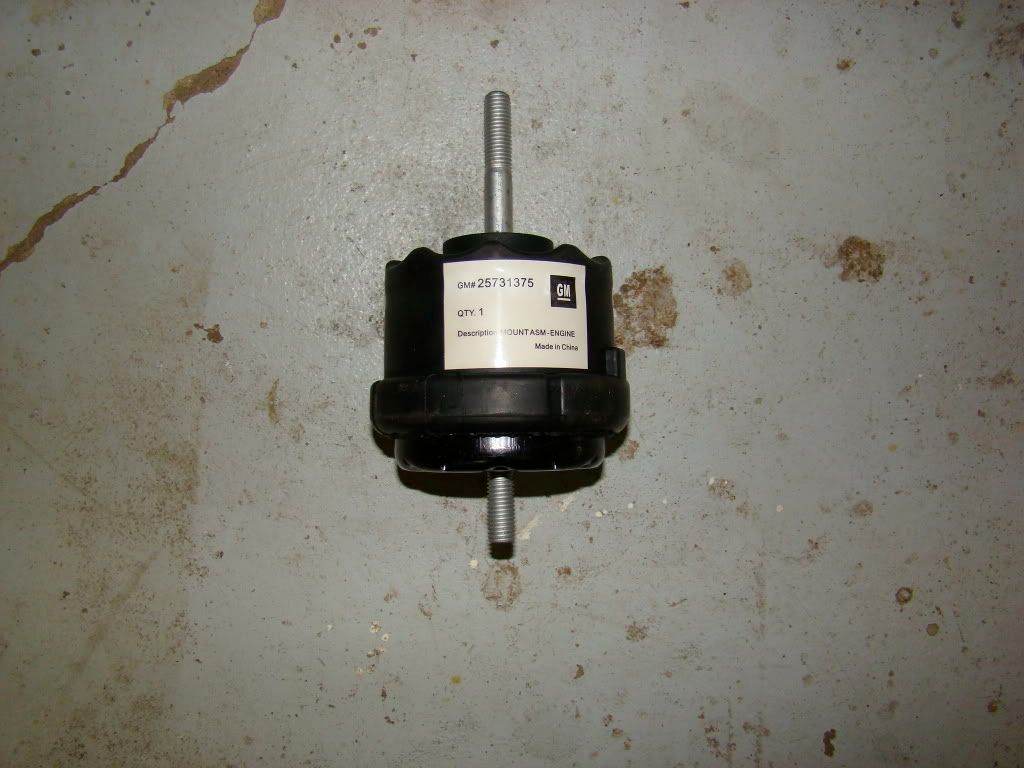 Here are the tools I used. The socket size was 11/16 for the 3/4 drive, and 15 mm for the 3/8 drive.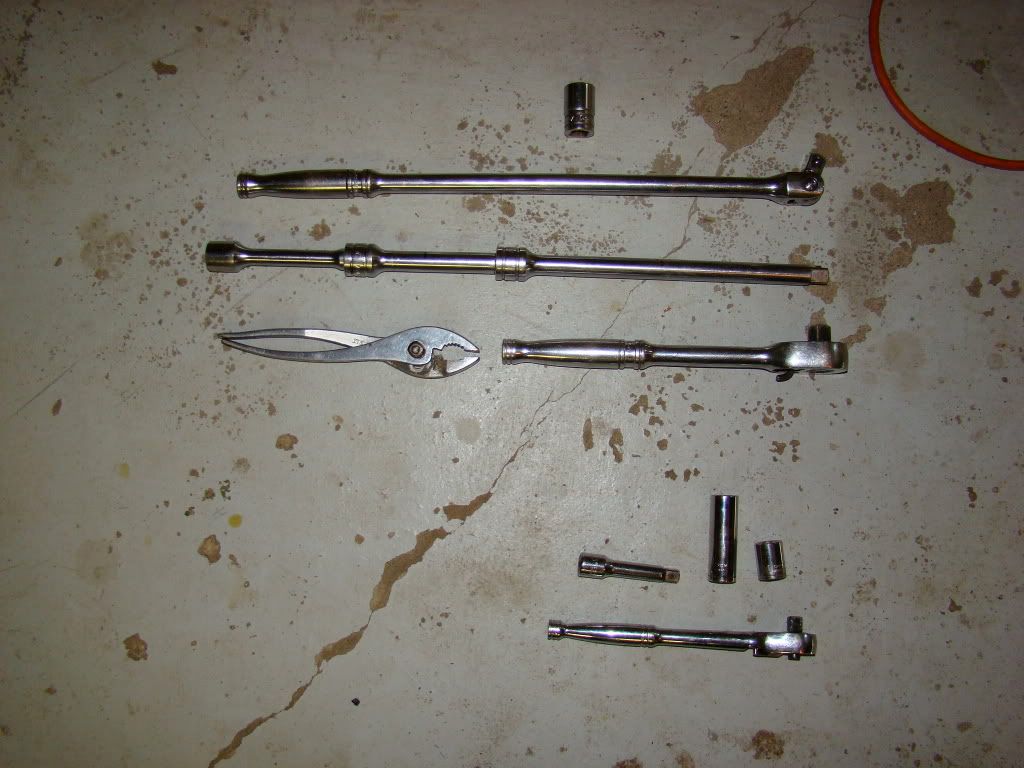 Here is how I positioned my jacks to support the motor. I found out the larger jack on wheels
dropped slightly, but the red one held strong. Slight pressure is all that was needed - just
enough to see the car move up about an inch.
Here is a partial disassembly - after disconnecting the hose and electrical to and
removing the cannister from the mount bracket.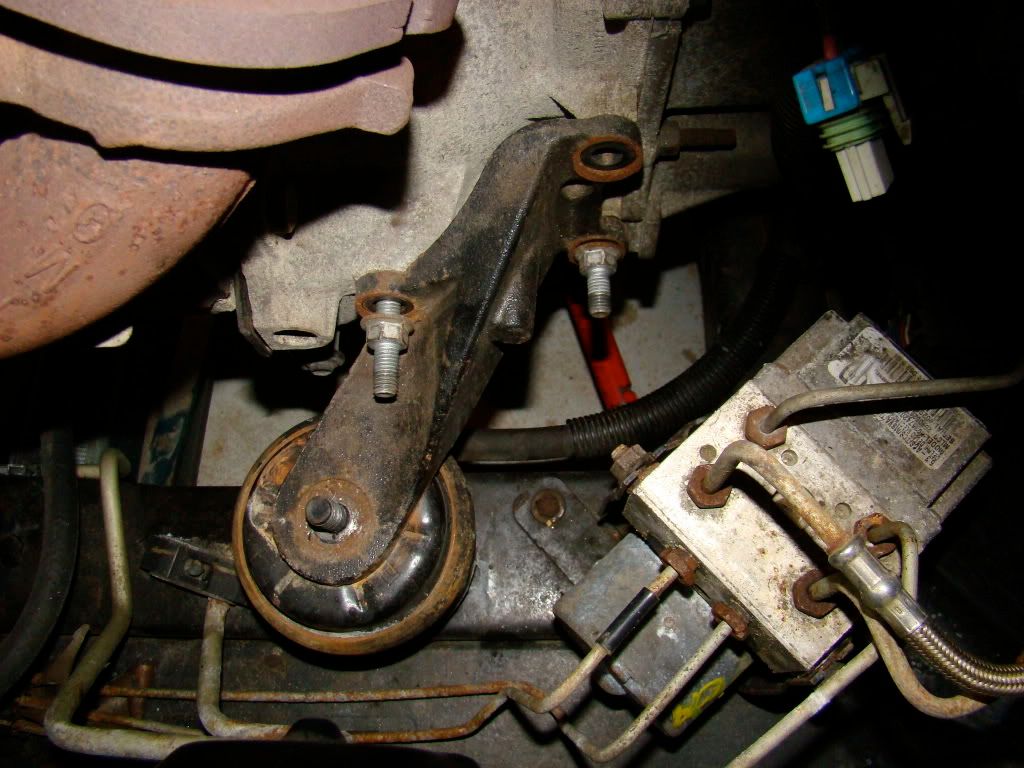 Complete removal of bracket and mount - ready for reassembly. Lock tight was used
on the studs, and I double nutted the old mount in place of buying new nuts.
It took just over an hour, including clean up. Test drove the car and - wow - awesome
smooth shifts.
Even took it up to Minneapolis and ran it around there from
stop light to stop light, and no further troubles. It's cured. Easy fix. Costs more than
using hockey pucks, which I gave some serious thought to - I was concerned I would
get some annoying vibes so I caved and bought OE replacement.