Didn't want to completely hijack the wanted thread, so this was split out....
SCD88GA wrote:
crash93ssei wrote:
AFAIK, a bad cam sensor or magnet falling off the cam gear will not cause a no run / no start problem. On the Series ! engine anyways.

I believe the camshaft position sensor is used for injector timing only and if it is bad you will have a 1 in 6 chance of the injector timing being correct while running. I know of several members here who have ran for a while on their cars with the magnet not on the cam gear. They might not run perfect, or get great mileage, but it should run.
No Crash, you are wrong on many levels and seem to be confused. Your thinking the Crank sensor, the crank sensor has the magnet, and the metal fins on the back side of the harmonic balancer run through the grooves on the crank sensor to give it a reading. Also their is no magnet on the cam gear. And YES, a bad CAM sensor will and can cause a no start, no run problem. The magnet falling off the Crank sensor will cause the car to not be able to read timing. There are a variety of different types of crankshaft position sensors. One is a Hall effect crank position sensor that reads a notched metal "interrupter" ring on the back of the harmonic balancer. This was first used on the early GM 3.8L V6 Buick Sequential Fuel Injection (SFI) engines (and turbos) with distributorless Computer Controlled Coil Ignition (C3I). The crank position sensor provides an on-off signal to the Powertrain Control Module (PCM) that the computer uses to monitor engine rpm and crank position. The system also uses a separate cam position sensor in place of the original distributor to inform the PCM about valve timing. This enables the PCM to determine the correct firing sequence which it then uses to control both injector and ignition timing.
Before you come in here and say that someone is wrong on so many levels, you need to get the facts right. Yes, there IS a magnet on the cam gear. I know this because I had my timing chain, gears, and magnet replaced on my '89 Bonneville SE many years ago, AND also had my engine tore down last year and replaced the timing chain and gears in my '93 SSEi.
To come in and say that a bad cam sensor WILL cause a not start problem is wrong. It has been proven here by several members that a car can still run with a bad cam sensor or missing magnet. I never said that I am 100% sure that a bad sensor will not cause a no start problem. I will quote my '93 FSM later when I am not so tired.....
I am in no way confused about anything. Remember, AFAIK = as far as I know. That does not mean that what follows is know to be fact, only what the poster understands to be true. If you feel you have information to correct it, that is fine, I am always up to learn something. However, to come back the way you did, trying to prove something, only made you look bad.
Also, the magnet can not "fall" off of the crankshaft sensor, it is actually molded into the sensor. The only way the magnet can be removed from the sensor is for it to be struck by something hard enough to break the sensor. I have a broken one with the magnet exposed as well as a good one that is not broken. I will take pictures for you and post them later.
_________________
Ryan
Check out my detailing page on facebook! -->
Next Level Detailing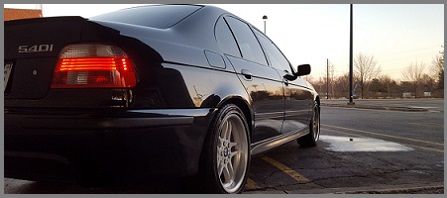 2003 Bonneville SSEi
- The Black Mirror
SOLD!
2002 Bonneville SE
-
The Mutt
Complete 2004 SLE interior, drivetrain, and body harness swap, ECC swap, HUD swap, black GXP wheels, GXP headlights and tinted tails - SOLD
2003 BMW 540i M Sport
,
2001 BMW X5 4.4i
,
2010 GMC Acadia
,
2017 Grand Design Imagine 3150BH
1982 Cutlass Supreme
- The fun one
MattStrike wrote:
It was the worst week of my life! *pause, drinks beer... smiles* But I'm better now!