Its the same as you are thinking, they pull straight up. They are locked in that channel, and are hard to remove without breaking. That top trim piece likes to break.
Here is how the FSM states to remove it.
Remove the switch plate. Refer to Power Window and Door Lock Switch Replacement
Remove the courtesy lamp. Refer to Door Lamp Replacement in Lighting Systems.
Remove the lock rod knob by pulling the knob straight out and unsnapping the knob from the lock rod.
Pry in the notch on the handle cup cover in order to remove the handle cup from the handle bezel.
Pry the rear edge of the handle bezel in order to remove the handle bezel from the door trim panel.
Remove the armrest applique. Insert a small, flat-bladed tool at the front of the applique in order to release the retaining clip.
Remove the two fasteners through the courtesy lamp opening.
Remove the fastener at the top of the armrest handle.
Remove the trim panel from the door. Insert the J 38778 between the trim panel outer edges and the door in order to disengage the trim panel retaining fasteners.
Remove the door trim panel.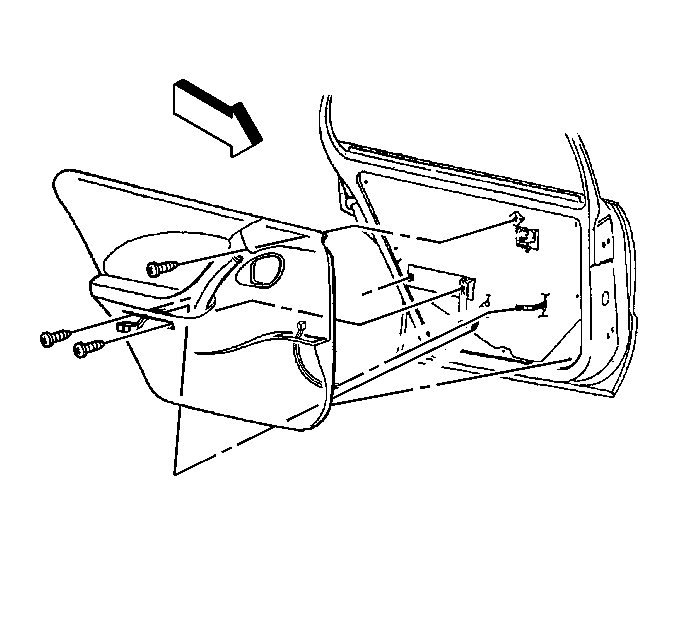 If you want a detailed picture of how the channel looks, I can get a pic.