You have to drill the rivets off the heatshields, and I strongly suggest riveting them back in place (screws and nuts won't hold) when you're done.
Here's what you're looking for (interestingly, there is only one picture on my photobucket account older than these):
(tiny crack just above the weld running horizontally in the middle of the picture)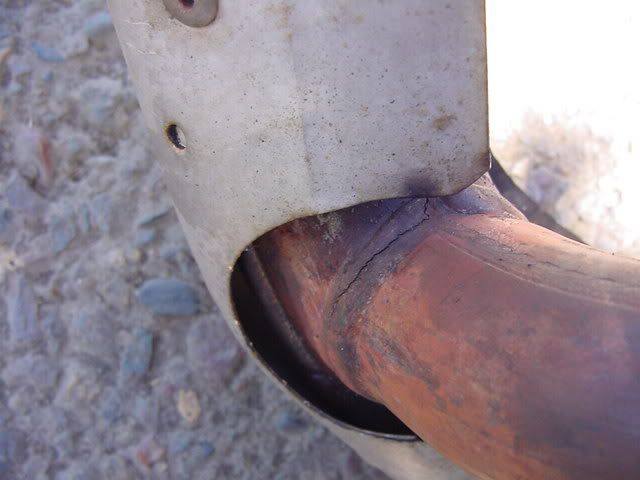 Crossover cracks:
Notice the heat shields are still on them? More cracks were found underneath them. Some of them are TINY hairline cracks. The best way to find them is to pour a little water in them, and slosh them around. The water will leak through a crack and darken it. Mark them with a permanent marker so you can find them when it's time to weld.
For welding, fix one crack on one manifold, then switch to the other manifold while it cools. This keeps a single manifold from getting too hot and warping or changing shape. Here are some examples: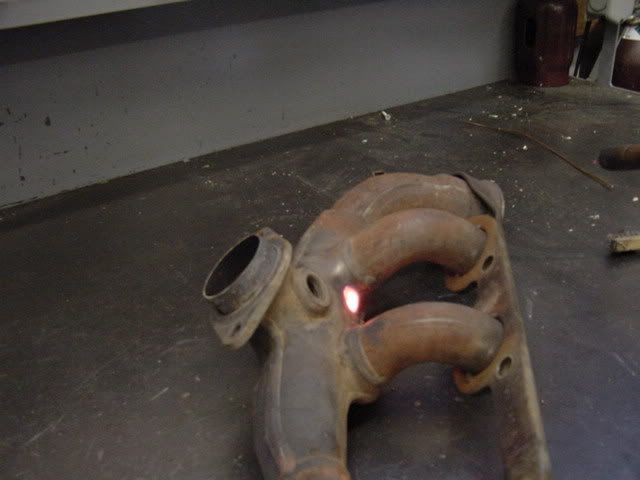 Welding the flanges isn't necessary. I only did it because I knew I was going to port my heads within a year or two. The weld restriction on the manifolds is still larger than the exhaust ports on a Series 1: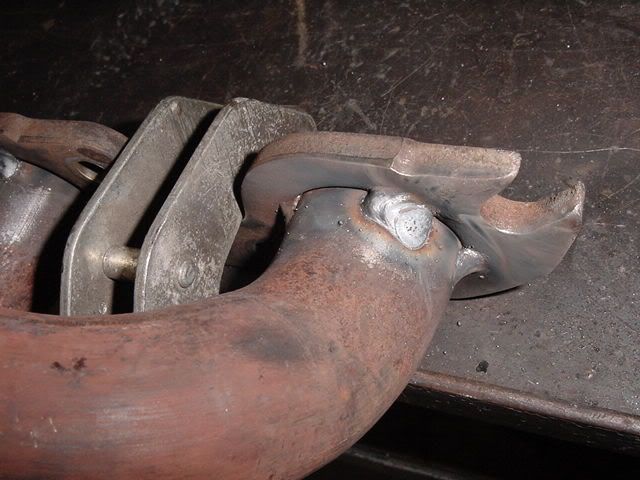 (this was the first of the stitch welds, we moved from one runner to the next, and back and forth between the manifolds until they were welded well)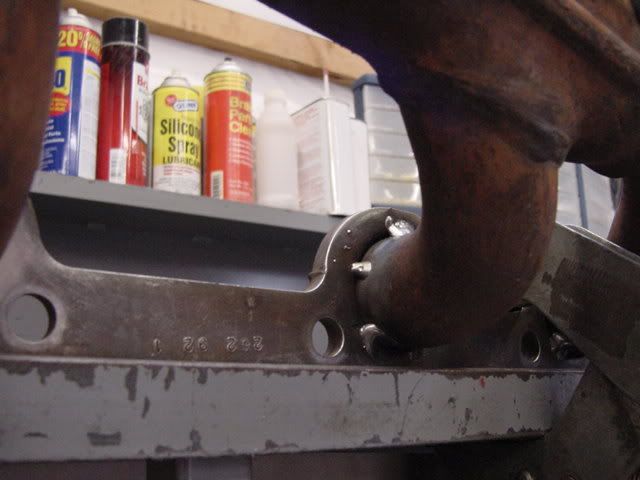 Make sure you and your welder know that these are STAINLESS STEEL!
After welding, don't use high-temp exhaust manifold paint like I did the first time, it won't hold: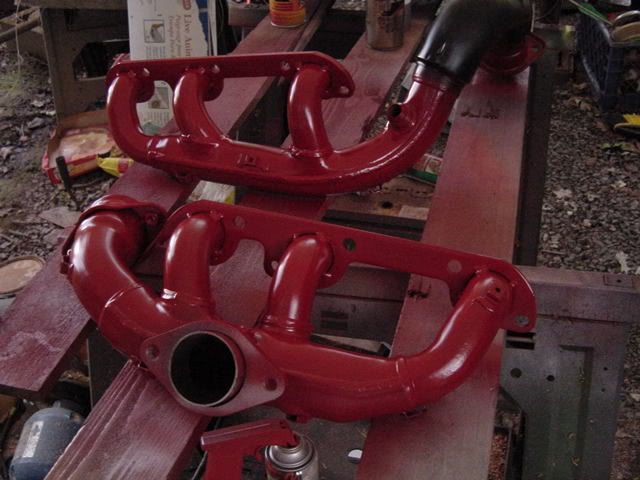 This is a finished port (this was brutal work, don't waste your time with it for no benefit unless you plan to port heads soon):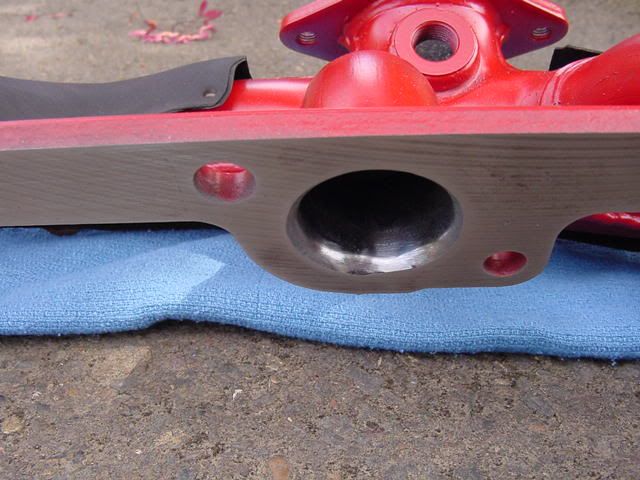 (even with a die grinder, this took me an hour and a half for EACH PORT)
You WILL need to use gaskets for installation, especially after welding stresses the manifolds. Here's what they look like:
Never wrap these manifolds (or any headers). Coating only. Most areas have good exhaust (ceramic) coating shops to do this, but I chose DIY because I have the tools to do it with. I chose Tech Line Coatings "Black Satin" Header Coating. You can buy it at speedwaymotors.com and the small can is plenty to apply an even coat on both manifolds and the crossover with some left over for touch-up. You CAN let it air dry only if you are very careful installing them (they scratch before they're cured), then cure them on the car (Idle for at least an hour before driving). I pre-baked them in the oven, and it wasn't easy: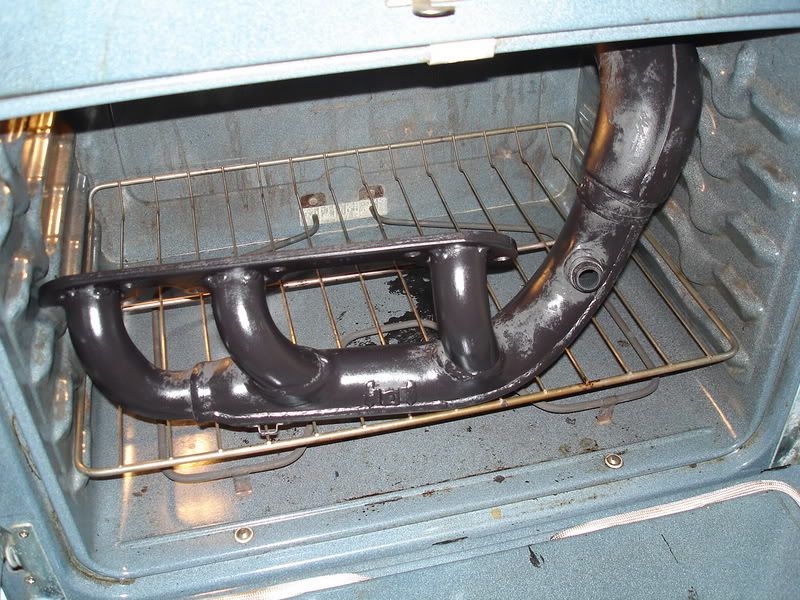 (notice the face of the flange is gasket-prepped properly)
If you don't have a compressor or spray gun, you CAN use this:
http://www.preval.com/
My local Home Depot has it, and I bet Lowe's or any paint store would too. Buy an extra can just in case, and DO NOT THIN the coating.
My manifolds have held up to some pretty extreme abuse over the last three years