Actually Repin, I found that duct tape on the door switch worked pretty good. D:
As is having the box ripped out, now there are no squawks...ever!
Unfortunately I would like to still have the chime/warning function, just with a less annoying sound.
Good news though, I pulled apart my truck's squawk box and found every single pin was labeled with what it corresponded to on the circuit board. Fantastic! This means if my Lumina squawk box doesn't work as is I can simply pull it apart and find what goes where, instead of having to scrounge for some very unlikely to find wiring diagrams.
Some of these are a little confusing though, so I hope that the Lumina's is labeled the same. HL, Key, IGN, and GND I get. SB SW might be the seatbelt, but there is also SB LMP. And B+, I have no idea what that is. Except possibly power?
For only making one long, loud, continuous squawk no matter what the cause, this thing sure does have a complicated looking circuit board.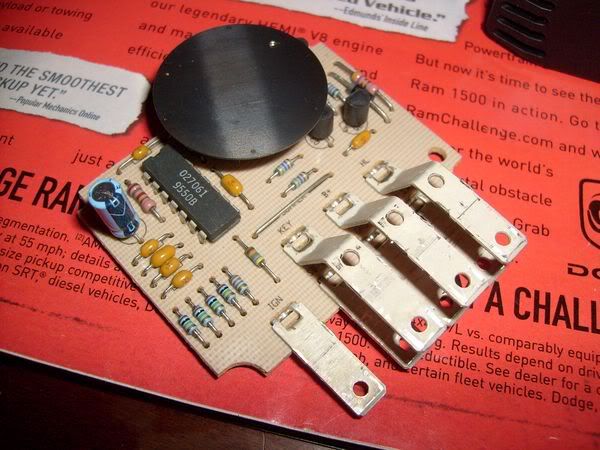 Anyway, I'll continue to add updates and progress, and a video later once my unusual mod is complete. For now the truck is buttoned back up minus the squawk box.
.
.
.